Is your décor putting off tenants?
Posted on: Category: Landlord News, Interior Design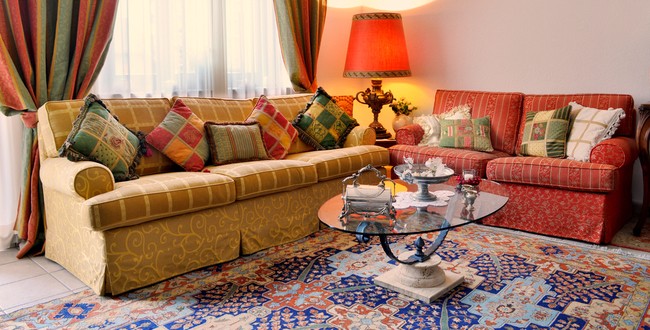 Having satisfied all of the statutory rules and regulations that go with preparing your property for new tenants, you're ready to market it and arrange viewings.But is that all the preparation you need to consider?
While it's not a mandatory requirement, the quality of the decoration can be a key influencer in attracting potential tenants to view your property, let alone deciding whether or not to move in.
Unlike you, they'll have to see the property everyday and if they don't like what's in front of them when they view, they're unlikely to commit to a long-term tenancy agreement.
So how should you decorate your property for tenants?
If you are fortunate to have a period property in good order that is likely to attract a well-heeled tenant, you can't scrimp on the décor. And unless you're particularly adept at DIY, you're probably better off hiring a professional decorator to make sure the job is up to scratch.Even in more mainstream lets, using a painter and decorator to prepare your property can be a worthwhile investment; not just from an appearance point of view but also in terms of durability, time-saving and convenience.
From experience, it is wise to avoid dated or 'individual' schemes that will limit the appeal of your property to a very small group of tenants.We've seen on all too many TV property development programs how owners have decorated their buy-to-let as they would want it, only to find that their taste and that of their potential tenants is very different.
Keep it 'neutral' as most tenants will expect this, plus it gives them a blank canvas on which to easily visualise themselves and their furnishings in. And neutral doesn't have to mean boring, but we'd recommend staying away from whites as these can show the dirt very easily and quickly depending on your tenants. Creams can look warmer and less stark, plus don't show the dirt as easily.
From a maintenance perspective, use a satin finish as this makes is easier to wipe walls to remove dirt and marks.We'd also avoid using wallpaper as it can peel or stain over time.
A good decorator will work with you and suggest colours and finishes that will look smart, clean and stylish and also be functional, practical and durable. At Turner Scott, we have a great network of local painters and decorators that we can recommend to help you prepare and maintain your property. For more details, please get in touch with one of our team on 01539 736 999.
Back